Consultations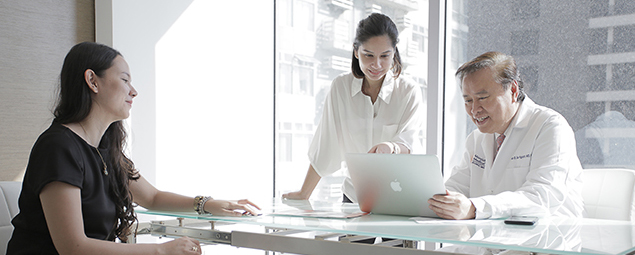 Daily consultations are available with our internationally-trained and accredited Filipino breast surgeons.
In the Asian Breast Center, we emphasize on personalized service. Our healthcare team does breast cancer risk assessment and tailors treatment plans to the patient's, hence, we will be engaging in regular consultations and discussions with the tumor board of our affiliated US cancer center – Morristown Medical Center in New Jersey, USA
* For scheduling, please fill up our request form
here
.